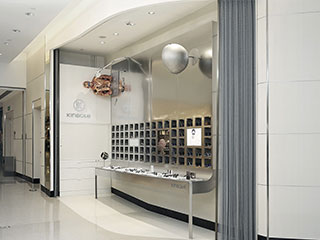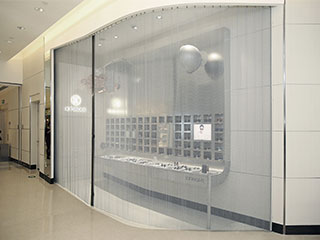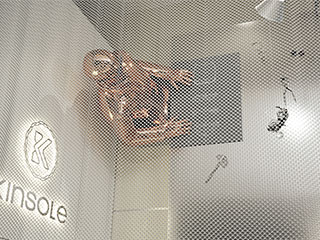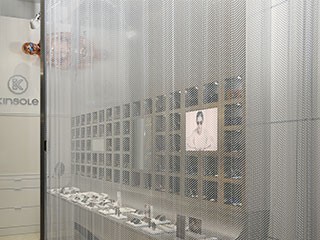 Project Name: Kinsole Glasses
Location: Beijing, China
No.: XY-AG1006
Application: Curtains
Project: Kinsole Itc Guomao Shop
Location: Guomao, Beijing, China
Desigin: Filip Gauszka + Fenghua Liu
Jang studio is an excellent team they are serious help to control every details from design to material and install.
Very glad we have this chance to supply metal curtains of Kinsole GUOMAO shop.This is a specially designed metal curtain door.According to architectst's requirement, we associated to make this wire mesh curtain with a safety lock to achieve the final effect.
Our 100% recyclable woven metal curtain provide a beautiful and effective means of decorating, partitioning and securing facilities without sacrificing aesthetics and visibility into the secured space.
Shuolong Metal curtain is in a stylish array of materials and finishes; architects, engineers and manufacturers now have a new solution for their projects requiring healthful, sustainable products to secure and protect resources.